Track time spent on projects
Our mission is to simplify time tracking. Using our simple, yet powerful solution lets your employees spend less time tracking time, with less errors, in a flash.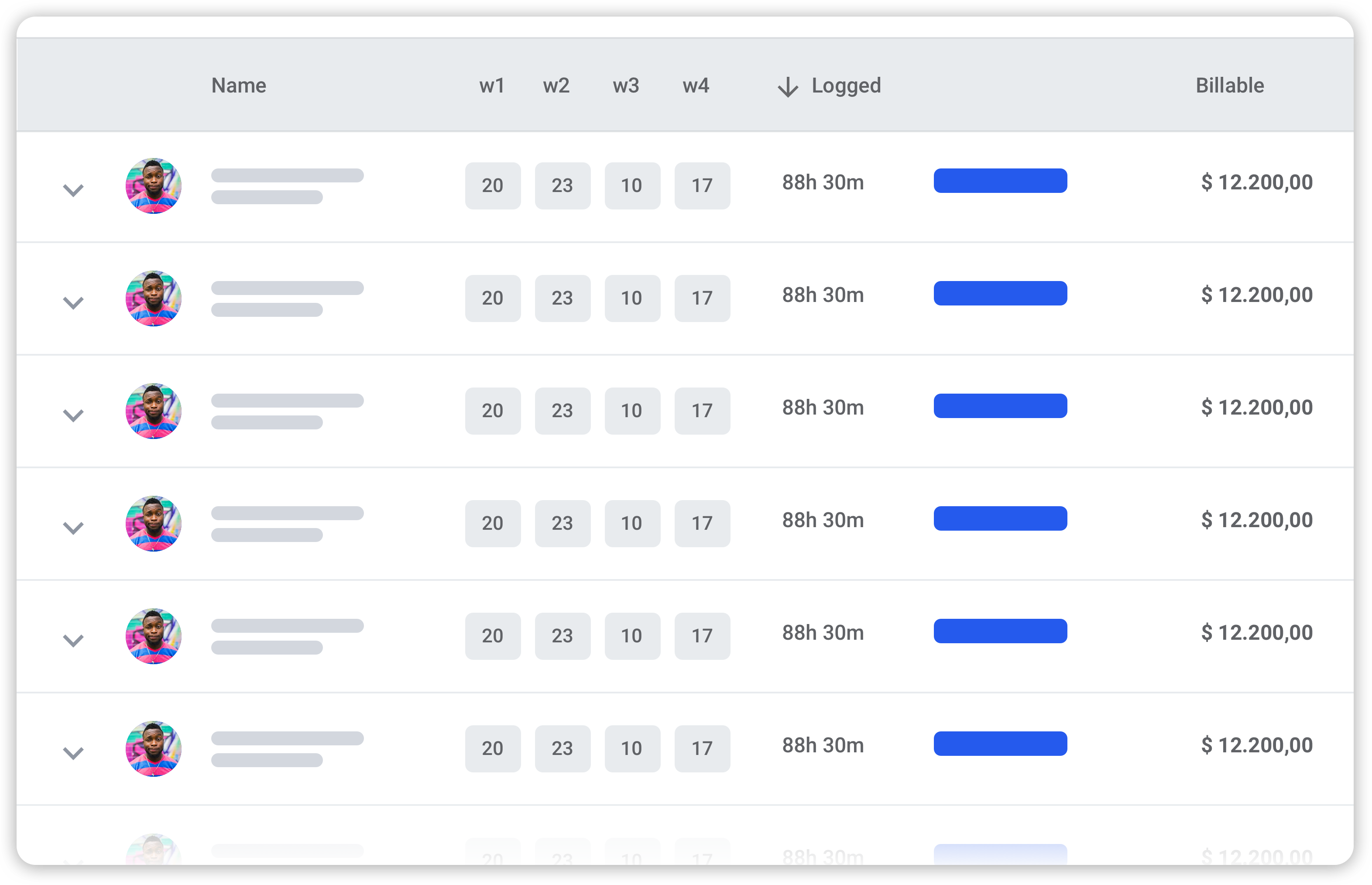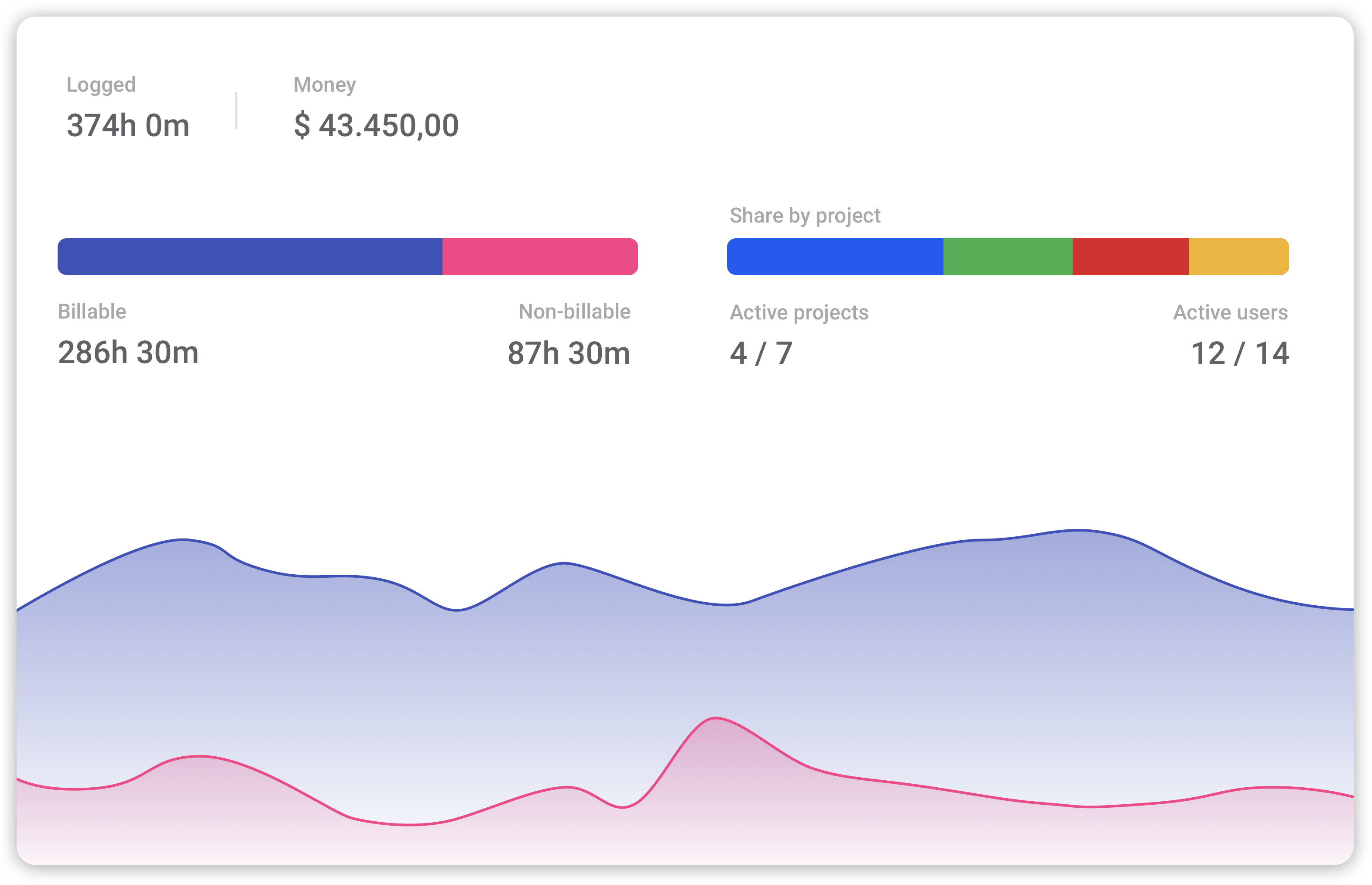 Get valuable insights
Get valuable insights into key metrics. Stay ahead, no surprises and always in control of your business performance.
Create invoices and export basis for payroll
Create invoices and sync directly to your accounting software.
Create and export basis for payroll and much more.